We are pleased to inform that N.E. CHEMCAT was introduced in The Chemical Daily, the most popular Trade Paper of Chemical industry in Japan. (Published date: 29th September, 2021)
This article covered our challenge for "Vision 2030" and our products development towards carbon emissions reduction- such as fuel cell vehicles (FCVs) catalysts and hydrogen-related catalysts.
Please see below for details of the translated article*.
*This is translated by N.E. CHEMCAT with permission of the Chemical Daily.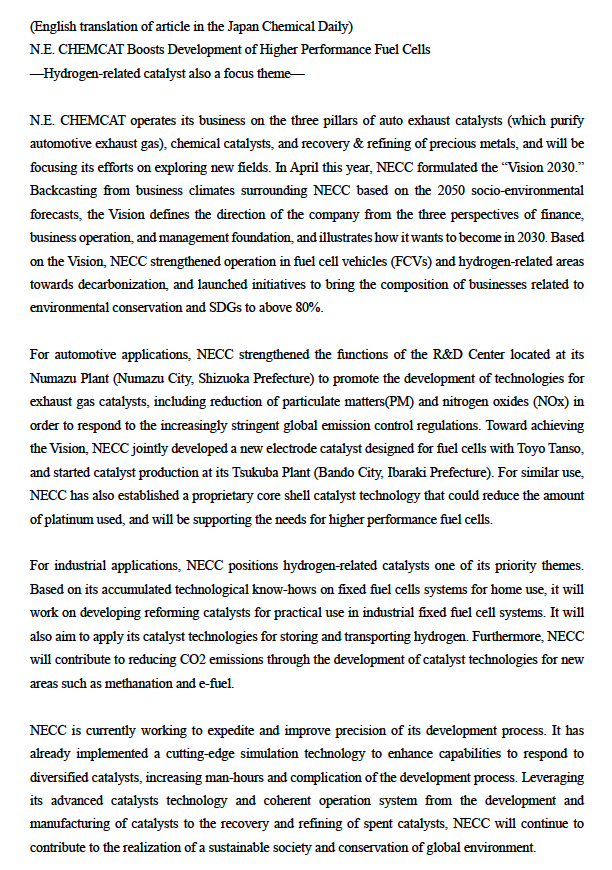 *All rights reserved.